Next Generation Payment Solution Starts Here.
In-Store • eCommerce • Self Service
We Enable Payments.
Are you looking for a reliable, future-proof payment solution that will strengthen your overall customer experience?
You want to be safe, knowing that you can easily add on new payment methods and features?
Welcome to Westpay. We are a Swedish payment supplier that offers a modern solution for all channels – In-store, E-commerce, & Self Service.
On top of that, we have an application that enables all payment methods you can think of. Cards, Swish, Klarna, Vipps, Mobile Pay is just a few examples of what you can offer your customers.
And the best part of all is that you get aggregated data. Multiple payment methods – one report. Read more about Integrated Commerce.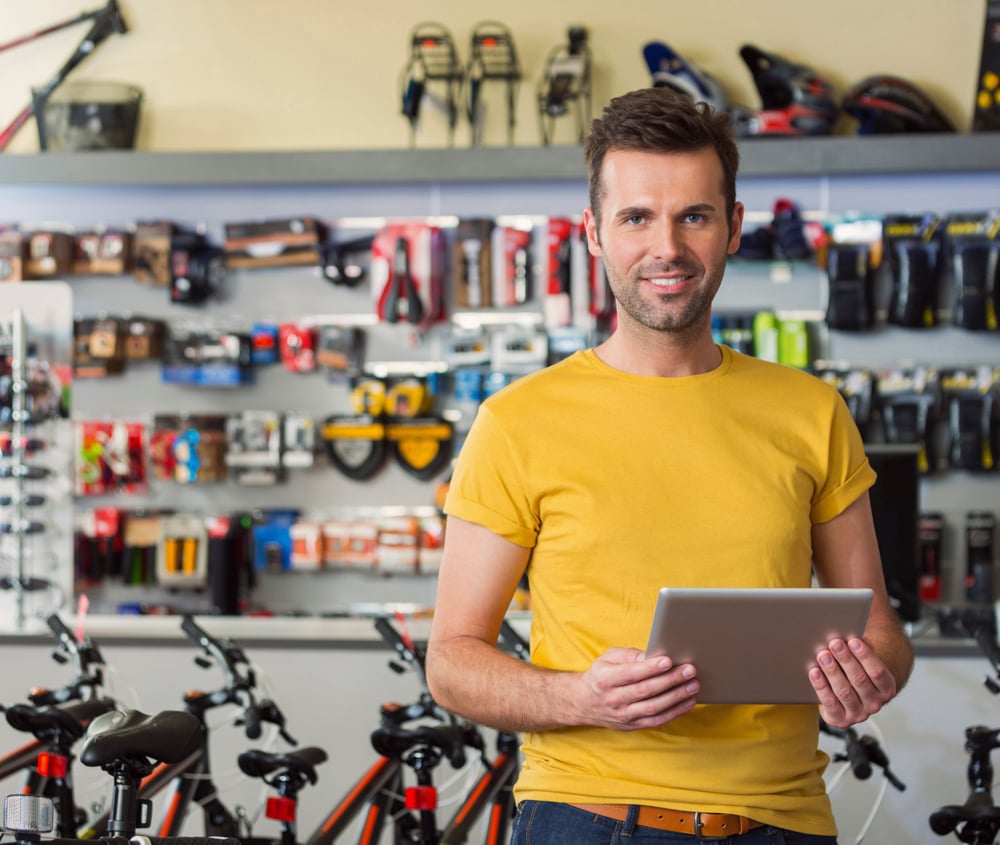 Payments Made Easy
We believe that a payment solution should be secure, support all channels, innovative, easy to use, and good-looking.
Terminals, integrated or stand alone.
E-com.
Self Service.
Swipe2Pay – all payments methods under you fingertips.
Payment as Service – your own Point-of-Sale (option).
Local support & service.
Collect all data in one place.
Need acquiring? We help you.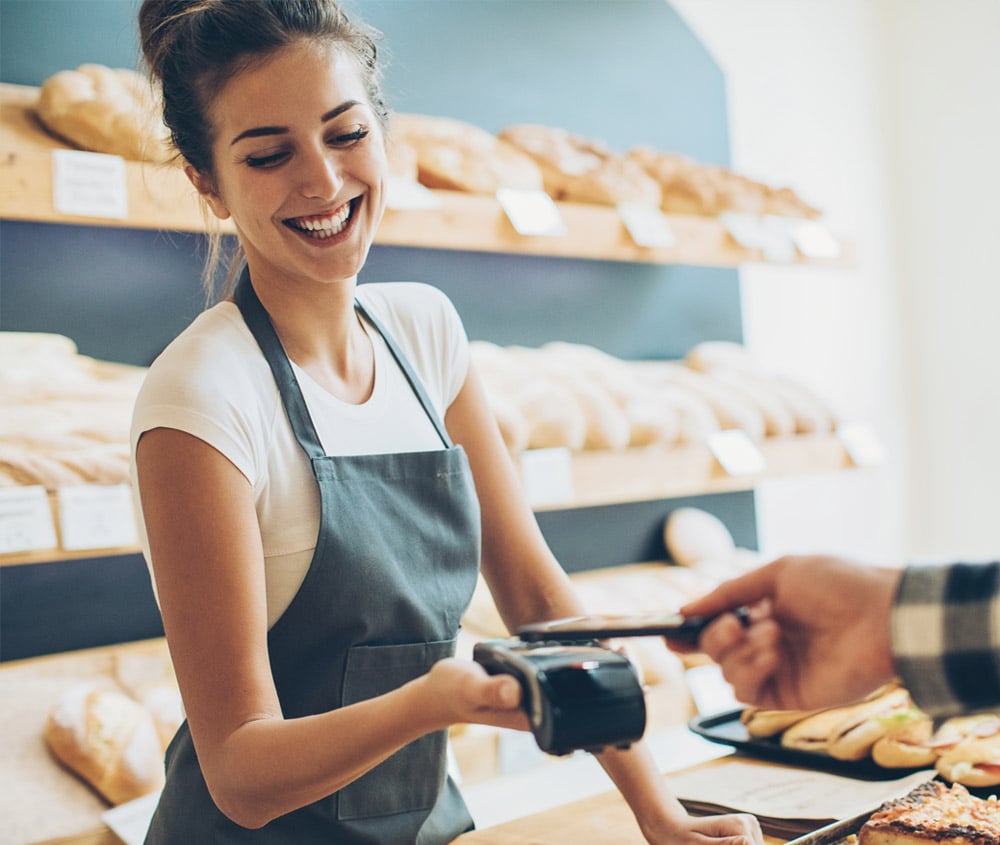 Swipe2Pay
Swipe2Pay is our unique payment application that lets your customers select their preferred payment method. Just swipe between the options, click on the screen, and voila – pay.
Thanks to this payment application, you get a secure, innovative, and customer-friendly solution; you are also future-proof.
You see, we are adding new payment methods on-demand.
Read more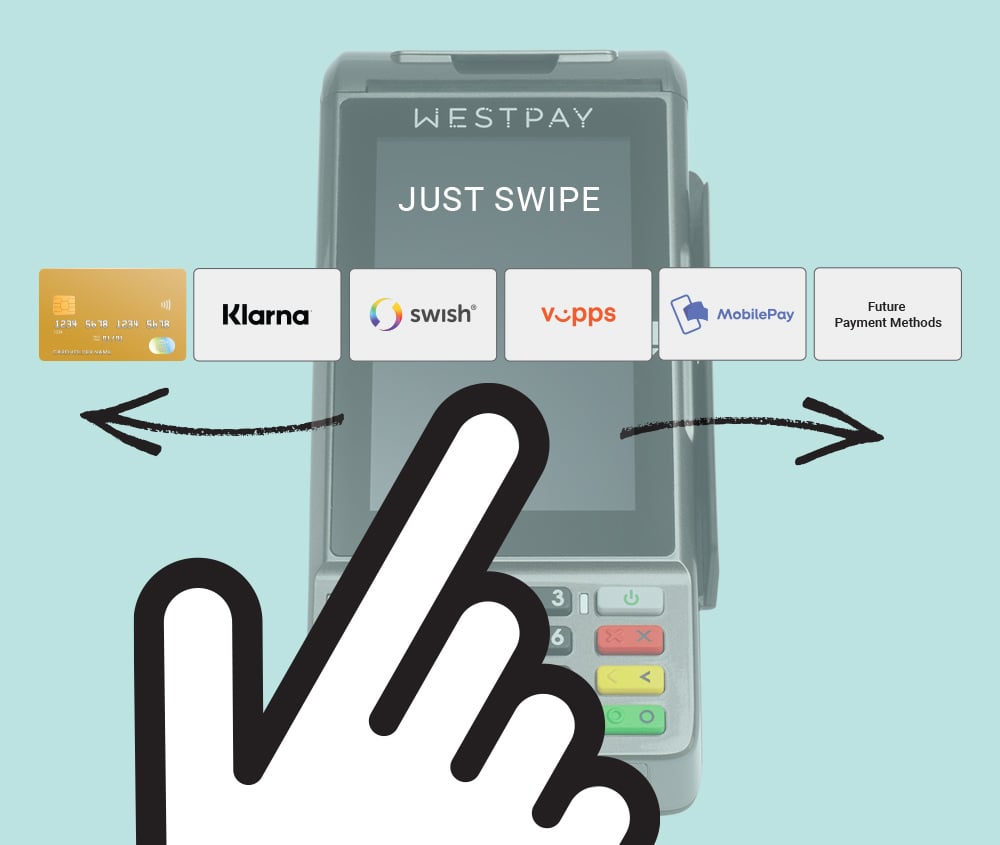 Multi Acquirer
Wouldn't it be great to cherry-pick your acquirer based on your need? Or even better: why don't you have several? Whenever your preferred acquirer is down, the second one jumps in to save the day.
Unlimited choice of acquirers

Maximize every single transaction in regards to: Country, market, basket size, etc. through Transaction Dispatching.

Ability to benchmark fees

Ability to negotiate fees

Smart Dynamic Routing

Smart Retry

Conversion uplift with up to 16%
At Westpay, we are proud to be the only payment solution provider that allows our customers to choose a multi-acquirer solution.
View our e-commerce offering
Hello Carbon
New payment experience
Are you looking for a payment solution that makes a difference? Do you have several innovative ideas you would like to include in the payment situation? Then we think you should say hello to Carbon, a terminal packed with the latest software.
Thanks to this software, based on Android, you get all the features you need from a modern payment solution. Want more? No worries, we let you add your own applications and still stay compliant.
Our Terminals