All your transactions are gathered, managed, and visualized in one system.

Consolidated transaction data • Multi Acquiring • Follow the Customer
Are you looking for a simplified way to manage all your payments?
You see the potential of multiple channels and payment methods correlated in one ecosystem.
Imagine a reality where you can consume all data and information in one place.
Today there is an expectation from the consumers that they can choose from various channels and payment methods when they want to make a purchase. In-store, on-line, card, cash, Swish, Klarna, Vipps, Mobile Pay are just a few to mention.
Even if the merchant manages to offer all this, they are probably in a nightmare of multiple systems with multiple management.
---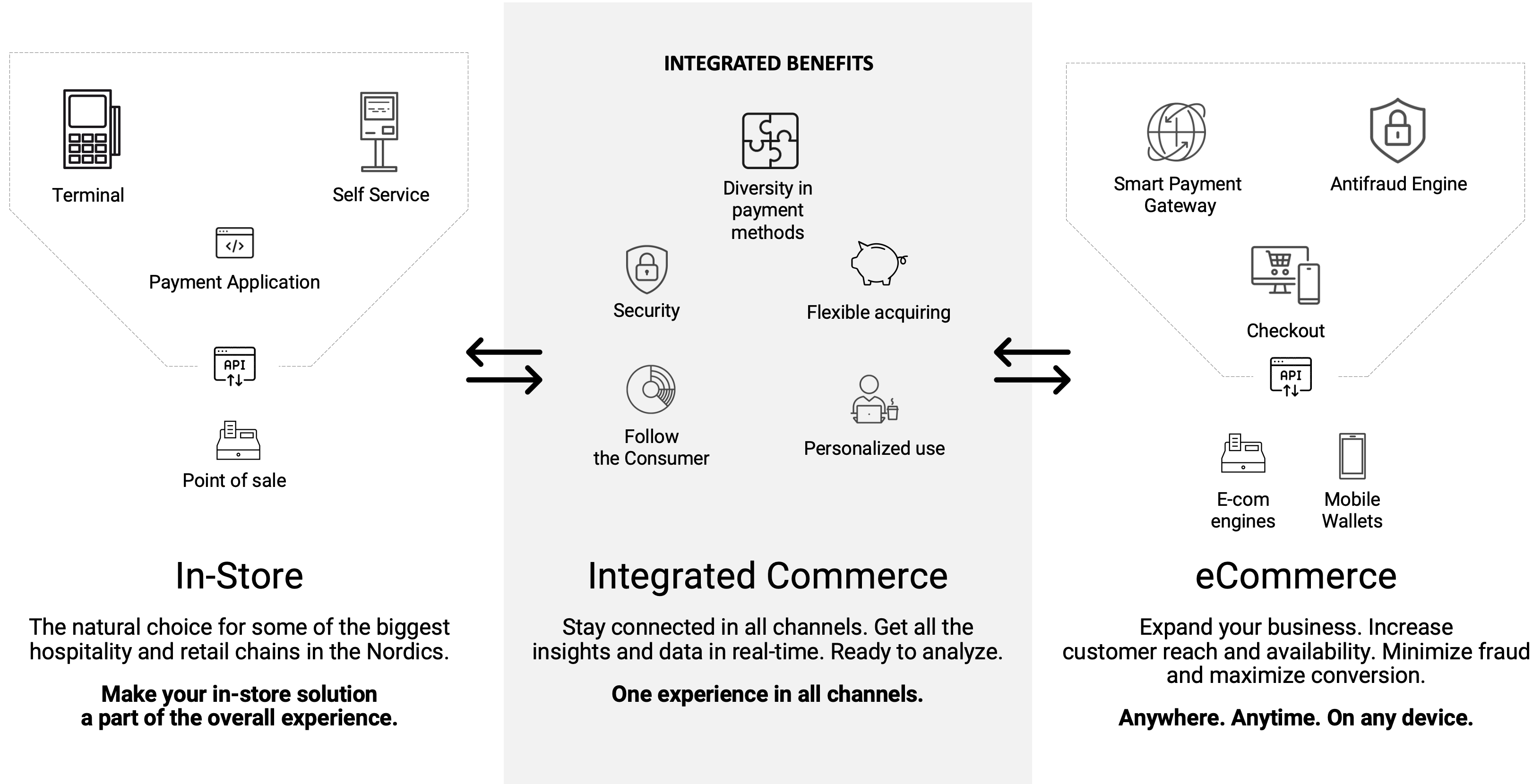 Westpay offers an integrated ecosystem where all your transactions are gathered, managed and visualised in one system. You can easily analyse data from all payment methods and filter the information in any way. Just imagine all the insights you would get when you see the full picture in real time. Not to mention the time you will save.
What you get
We have several features that will help you to manage your business. By consume all transaction data in one place you will get real time insights about your business. You can follow your customer between channels and get cross selling insights that will help you develop your business.
Consolidated transaction data for reports.

Follow the consumer through all payment methods.
Connect loyalty systems to all pay channels.
Onboarding of customers via the same platform regardless of channel.
Cross-functional payment methods.
Enable or disable payment methods for all channels in one and the same interface.
Portal to the Business System via API.
Onboarding of new merchants, terminals, and e-com via API.
Update of merchants for all channels via a platform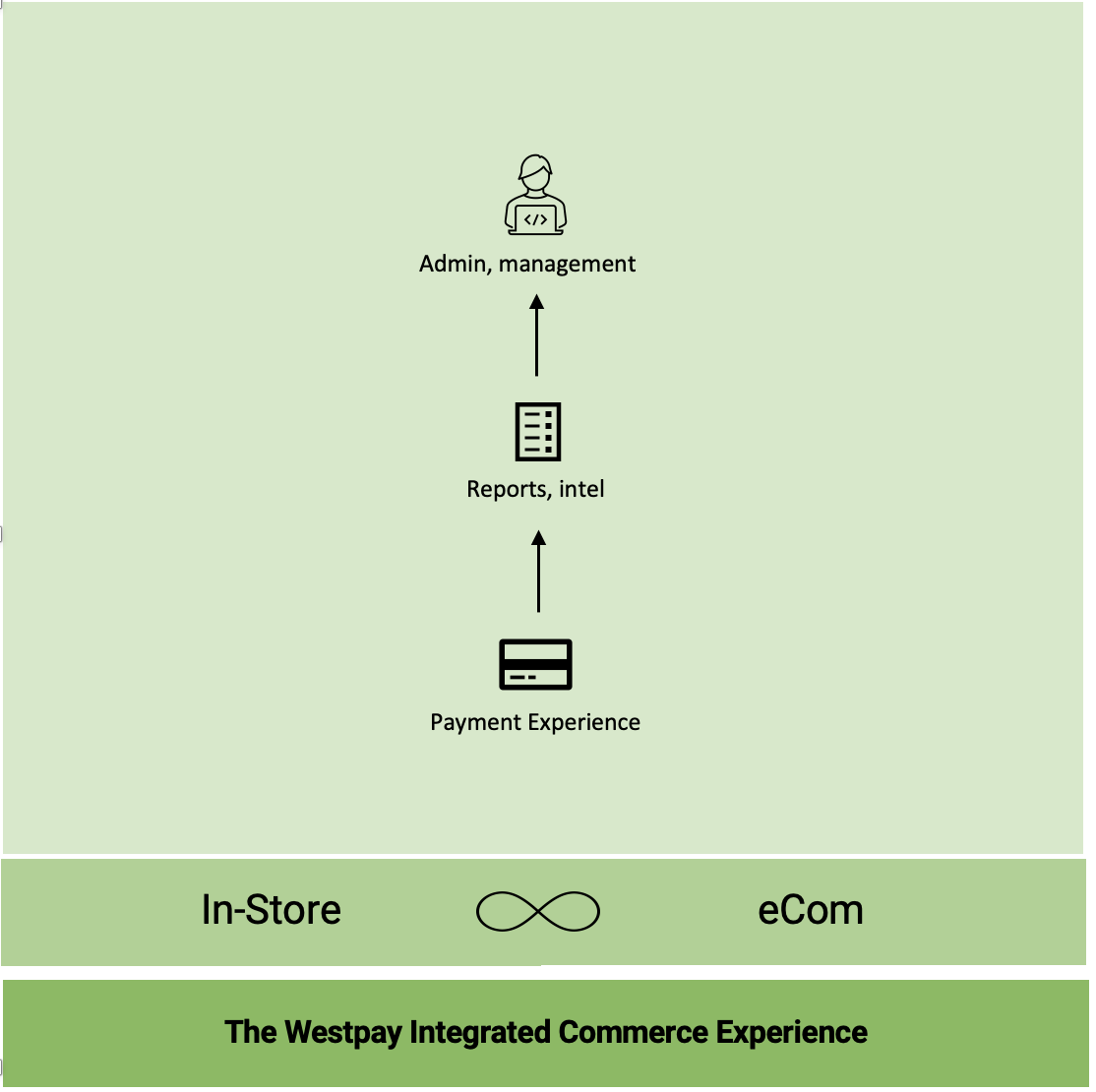 Independent
Westpay are an independent solution provider. We know it is important for our customer to cherry pick preferred acquirer or POS provider. This is an area where they can safe a lot of many as well as gain quality.
With Westpay you can, on-going analyse your need and demand and cherry pick the other stake-holders in your payment ecosystem.
Cherry pick your preferred acquirer. We help you if needed.
Want more than one acquirer? No problem.
Cherry pick your POS Supplier. We help you if needed.
Save money
Stay future proof
Stay safe