Forhøy kundeopplevelsen i butikk med enkle, trygge betalinger.
Fysiske utsalgssteder
Ser du etter en pålitelig, profesjonell betalingsløsning for din butikk? En løsning som lar deg tilby dagens, og morgendagens, beste betalingsmetoder? I tillegg til enkel implementering, hjelp for behov og rask igangsetting.
Hos Westpay har vi lang erfaring med betalingsløsninger for butikker og vi kjenner til utfordringene du møter i hverdagen. Gjennom årene har vi nemlig finjustert vårt tilbud til fysiske utsalgssteder opp til et nivå vi vet du vil like. Med vår løsning kan du fokusere på din kjernevirksomhet, vel vitende om at betalingshåndtering er trygt tatt hånd om.
Multi Acquirer
Wouldn't it be great to cherry-pick your acquirer based on your need? Maybe you want to offer local card brands, but your acquirer cant support them. Then you can add a second acquirer that takes care of that problem. The ordinary transactions are routed through your preferred acquirer, but the transaction will go through your second acquirer whenever a local card is used.

There are many reasons why you should consider having several acquirers. At Westpay, we are proud to be the only payment solution provider that allows our customers to choose a multi-acquirer solution.
Best solution in the business
We think it is essential that you are safe with your set up. That's why we offer you an assessment that identifies how you can make your payment solution a part of your overall customer experience. This is also an excellent opportunity to decide your strategy regarding payments.
Get yourself in a position where you can add relevant and new payment methods as they appear. This can be done since our terminals are driven by Android and powered by software that enables new features on your demand.

So, enough said. Get to a point where you are proactive, on top of the game, and armed with the best payment solution in the business.
Payment Solution Advisory Assessment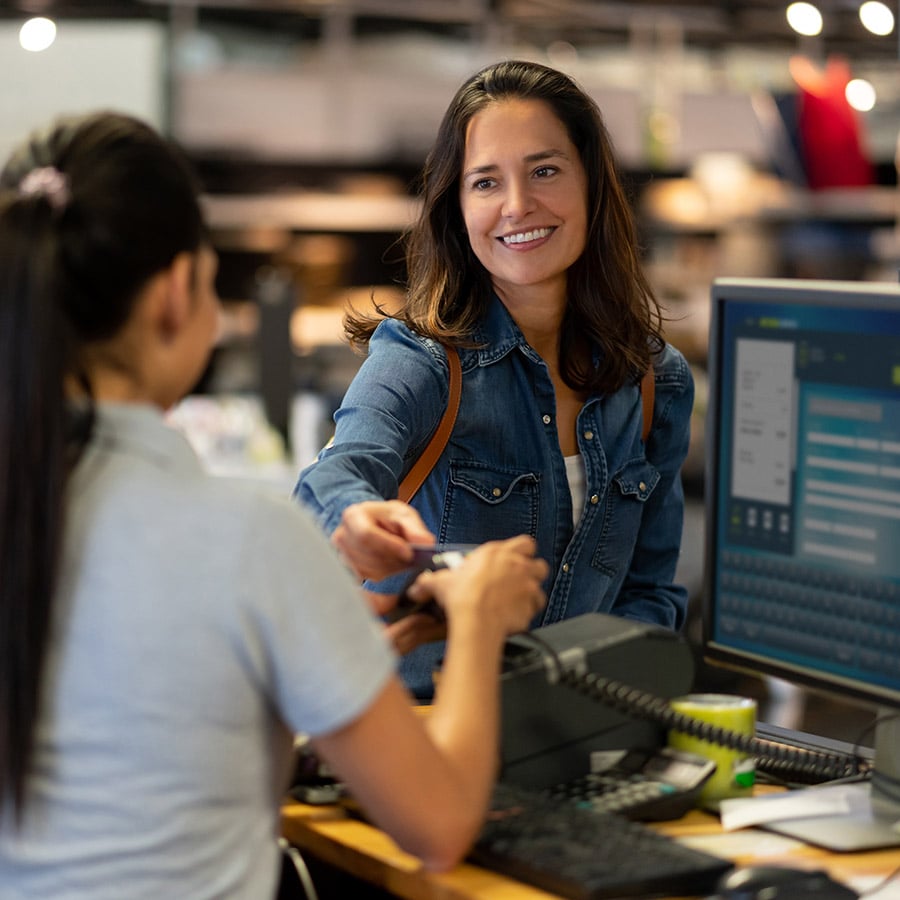 Swipe2Pay
Imagine a terminal where your customers can swipe between different payment methods. Card, Swish, Klarna is just a few examples of methods they can choose from.
Thanks to our payment application your convertion rate will go up, be more secure and simplify for your customers to use their preferred payment method in a discrete way.
The best part is that it is default on all our solutions. We think that you should focus on what you do best knowing that we have you covered no matter how your customer likes to pay.
Read more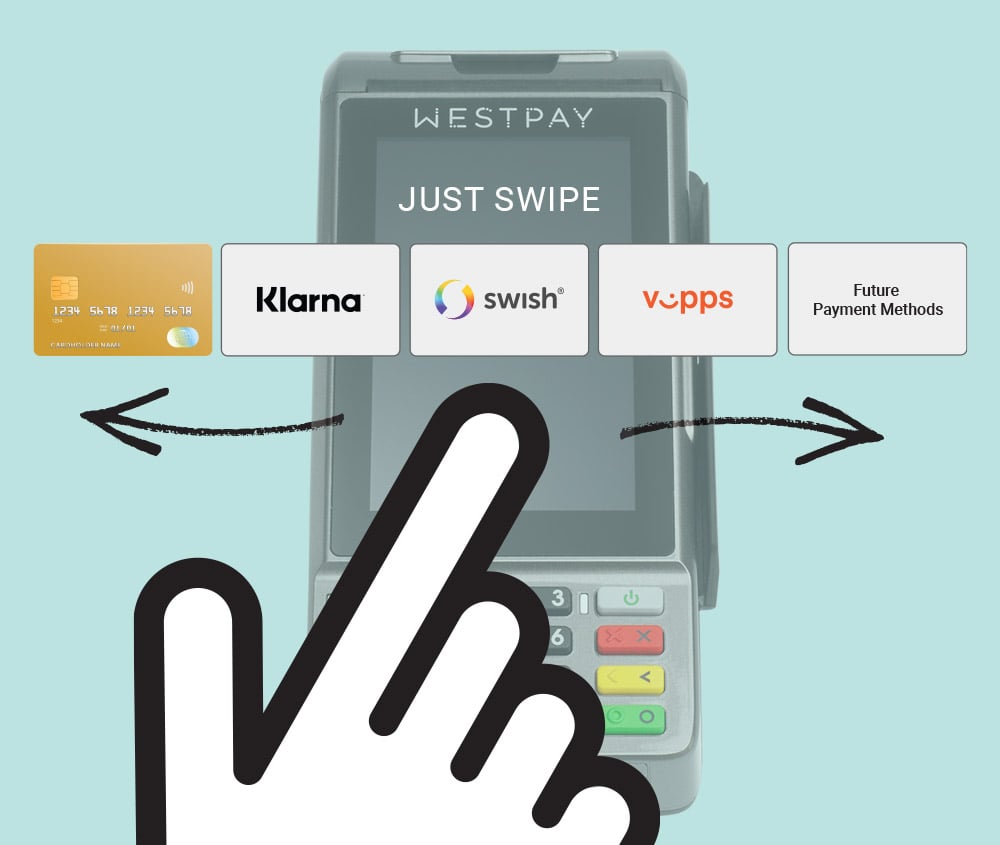 It is the inside that counts
It is easy to be overwhelmed by the look and feel of our terminals. Robust, well designed, nice to handle, is just a few features that you will sense. But don't let the fantastic outside distract you.What's even more amazing is what the inside allows you to do. Check out our line up of state-of-the-art terminals.
Our Terminals