Våre terminaler
Ser du etter den komplette terminal? Hils på Carbon, en innovasjon fra Westpay som omfatter alle funksjoner du bør kreve fra en moderne betalingsløsning. Westpay betalingsterminaler er designet for multiple betalingsmetoder, applikasjoner og forhøyet kundeopplevelse.
Velg våre terminaler hvis du vil:
Tilby relevante betalingsmetoder
Øke salg gjennom enestående brukeropplevelser
Sikrere betalinger
Lavere totalkostnad for betaling
En tilpasningsvennlig løsning
Carbon C10
En terminal som er enkel å bruke, samtidig som den dekker alle de vesentlige betalingsmetodene - kontaktløs, chip og magnetstripe.
Forhøyet ytelse reduserer transaksjonstid, som fører til bedre service. Raskere betalinger genererer mer salg.
Oppfyller høyeste sikkerhetsstandard PCI PTS 5.x.

Operativsystem Android.

Utstyrt med 4 tommers touch-skjerm for økt brukervennlighet.

Enkel restart via on/off knapp.

Høy ytelse for moderne applikasjoner.
Rask betalingshåndtering.
Fleksibel tilknytning via ethernet, RS232 og USB.
Last ned skjema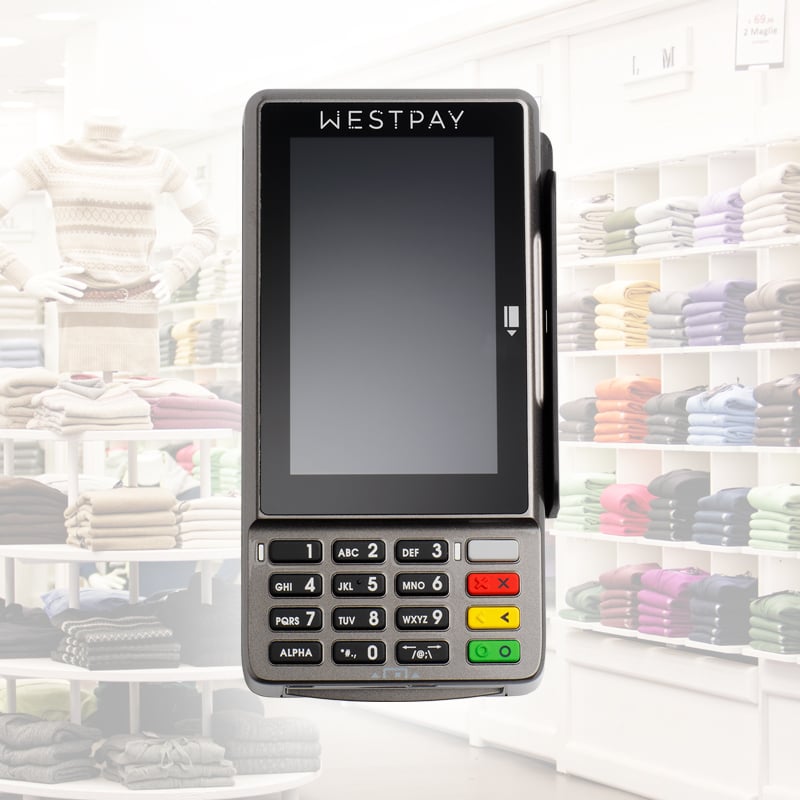 Carbon C100+
C100+ the performance to a whole new level. With a battery that delivers twice the capacity compared to C100, you can trust C100+ hour after hour.
A mobile world needs a payment terminal to match. The Android terminal, C100, includes current mobile technology standards like 4G, dual-band WiFi, and Bluetooth. Also, it supports customer developed apps for enhanced user experience and increased functionality.
Compliant to latest security standard PCI PTS 5.x.
Operating system Android.
A 6000mAh battery with support for an external power bank for extended use.
Bluetooth included for integration with external devices and additional payment methods.
4G and dual band WiFi with roaming capabilities.
Equipped with a large 4-inch touchscreen for enhanced usability.
High performance to run modern applications.
Fast payment handling.
Download Datasheet
Carbon C100
I en mobil verden behøves en betalingsterminal som kan holde følge. Android-terminal C100 har dagens moderne teknologistandard som 4G, dual-band WiFi, og Bluetooth. I tillegg støtter den kundeutviklete apper for økt funksjonalitet.
Oppfyller sikkerhetsstandard PCI PTS 5.x.
Operativsystem Android.
Et 3000mAh batteri med støtte for ekstern power bank for utvidet bruk.
Bluetooth inkludert for integrasjon mot eksterne systemer og flere betalingsmetoder.
4G og dual band WiFi med roaming-muligheter.
Utstyrt med 4 tommers touch-skjerm for økt brukervennlighet.
Høy ytelse for moderne applikasjoner.
Rask betalingshåndtering.
Download Datasheet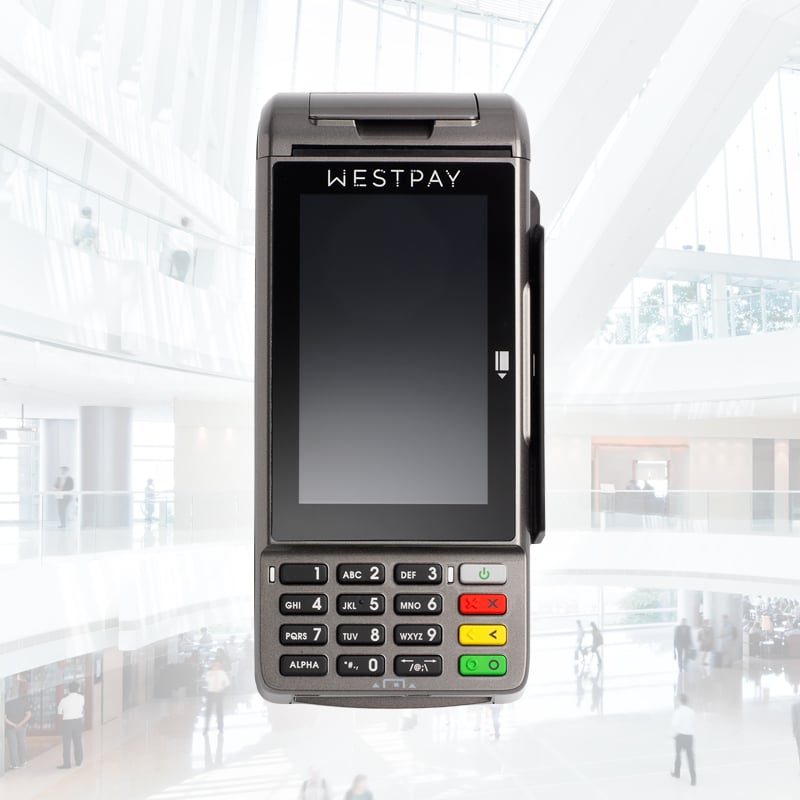 Self-service terminaler
Vår self-service payment løsning er den perfekte match hvis du vil utvide ditt betalingstilbud. La din kunde bestille og betale på en måte som forenkler din business. Når kunden selv enkelt kan bestille og betale, kan du øke fokuset på din kjernevirksomhet.

Westpay har erfaring med å hjelpe våre kunder til å øke omsetning ved å tilby self-service. Sammen finner vi prosessen som gjør at du kan tilby dine kunder den beste opplevelsen.
Vil du vite mer, kontakt oss gjerne gjennom skjemaet nedenfor.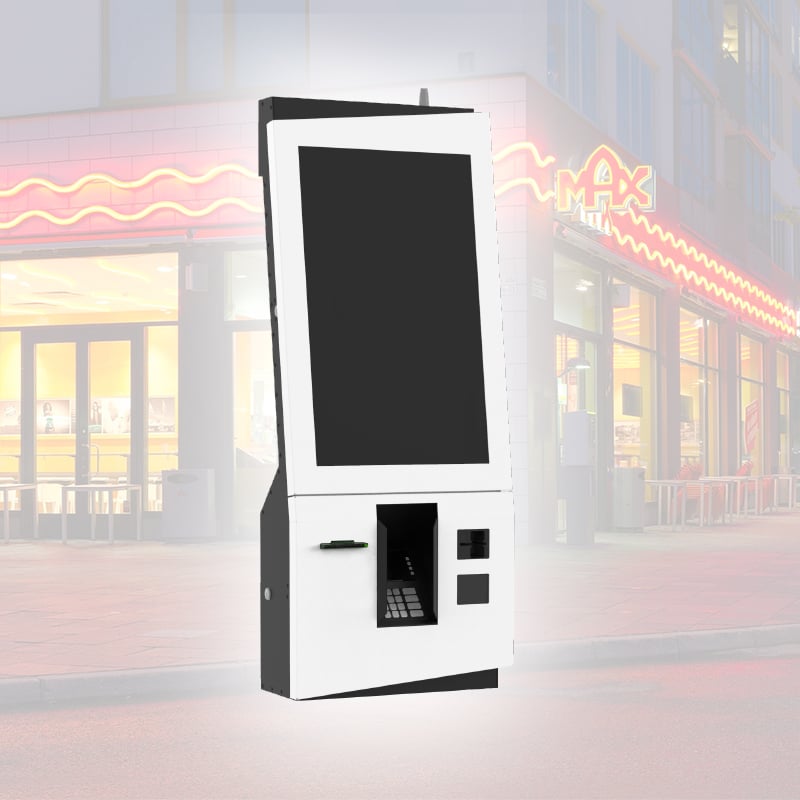 Frittstående betalingsterminal T305
Vår 305 frittstående betalingsterminal benytter Android-plattformen til å tilby deg en enkel, sikkel modul hos self-service-maskiner som drivstoffpumper, salgsautomer, parkometere, kiosker og flerfoldige andre utendørs transaksjonsløsninger.
Vil du vite mer, kontakt oss gjerne via skjemaet under.